Blog Home
Breakfast Ideas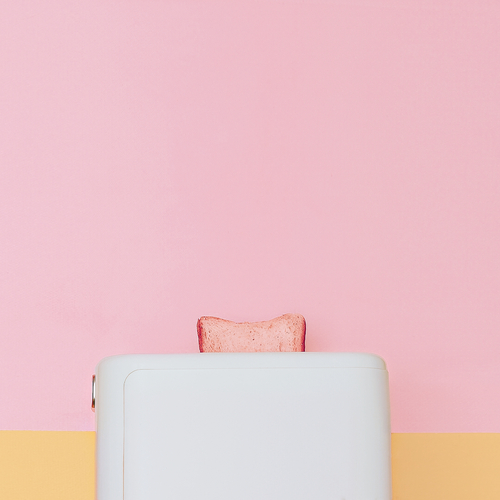 Summer mornings can be busy and rushed. Grabbing a doughnut or Pop-Tart on the way out the door is probably part of your routine at least a couple days a week. Eating breakfast can help wake you up and kickstart your metabolism. Benefits of eating breakfast can be found right here. The site says, "Breakfast is often described as the most important meal of the day, and rightfully so — it not only provides important daily nutrients such as protein, fiber, calcium, and carbohydrates, but it also helps improve school performance, allowing students to do better on tests, according to the Food and Nutrition Service. If your child feels tired or has difficulty concentrating during the day, consider adding breakfast to his or her routine."
Even if you're not feeling hungry in the morning, having something cute on your plate looks way more appetizing than boring oatmeal! We're helping you get out of your breakfast rut with these fun and colorful ideas!
"Unicorn toast" is the new trend in breakfast foods. Don't let it fool you — it doesn't taste like candy for breakfast. This filling and nutritious breakfast will keep you fueled until lunch. Adeline from Vibrant and Pure, a Miami based food artist, came up with this spectacular creation. Head to her Instagram to see some of her creations.
So what exactly is Unicorn Toast? Grab your favorite whole wheat or gluten free bread and toast as usual. Adeline mixes beet juice with cream cheese for a pink hue! This is a fun way to avoid any artificial flavorings or colors. For alternative diets, try vegan or dairy-free cream cheese.
Other toppings for toast include mashed avocado, chia seeds, honey, sliced banana or figs. Adding fruit to your breakfast can help ensure you've got something healthy in your diet each day. Mixing up your usual breakfast routine can add some fun to those boring gray mornings!
We hope that you have a great month here in Hollywood, FL. Thanks for reading the Sunset Palms Blog!