Blog Home
Laundry Day Etiquette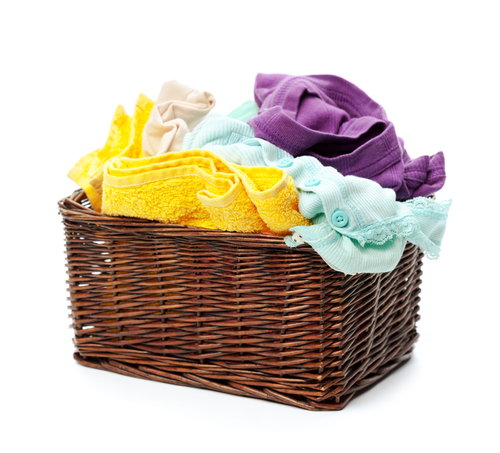 Here at Sunset Palms we are pleased to offer the amenities that make life easier for the residents of our apartment community. Being able to do laundry without driving all over Hollywood, FL trying to find an open laundromat is one way we offer solutions to our residents by having a laundry care center available. Today, we're taking a look at laundry day etiquette and providing some laundry day tips as well.
Laundry Day Etiquette
Be Prepared
Save time in the laundry room by preparing before you go. Pre-sort your laundry before you leave your apartment. Put together a laundry day kit which includes everything you typically need for doing the laundry — detergent, fabric softener, dryer sheets, stain treatments. A bin or a tote with handles works well for this. Perhaps invest in a wagon (which folds flat for storage) to transport your laundry to and from the laundry care center.
Plan Ahead
If at all possible, do your laundry during off-peak times. It's a given that the weekend will be busy at the laundry care center, so if you can, do your laundry during the week. Try to stay with your laundry so others won't be waiting for you to switch your load. If you must step out before your washer is finished, set an alarm on your phone to remind you to get back in time to switch out your loads. Do not toss your neighbor's load into the dryer. They may have things that need to be air dried that could be ruined.
Be Courteous
Don't take over multiple machines and all of the counter space. If it's busy try to leave at least one washer available for someone else. Clean up after yourself. No one wants to deal with spilled detergent or bleach. Be sure to clean the lint out of the dryer when your load is finished so it will be ready for the next person.
Laundry Tips
Keep Socks Matched — use a mesh laundry bag for each member of the family; they fill the bag with their socks; wash, dry, return the bag to each person. No more lost socks! Find the tutorial for how to do this here.
To keep hampers smelling fresh, fill a knee-high (or cut off) nylon with baking soda. Know the open end and hang inside the hamper to absorb odor eater; replace about once a month or as needed.
To keep dark colors from fading, wash them inside out. Be sure to zip zippers and fasten buttons so they don't catch during the washing or drying cycle.
We appreciate our apartment community and the courtesy our residents display in the laundry facilities and elsewhere. Thanks for reading the Sunset Palms Blog today!