Blog Home
Start a Book Club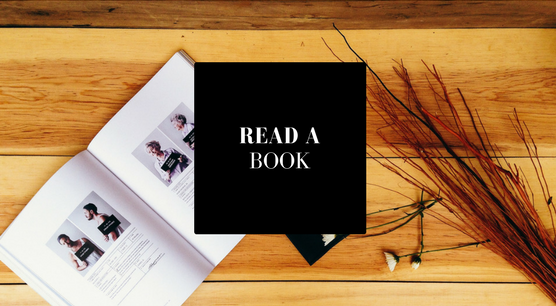 This week the Sunset Palms Blog is featuring two of our favorite books and some tips to help you start your own book club! Gather your friends, head to your local library here in Hollywood, FL, and start a book club this May! We hope that you have a wonderful month here in Hollywood, FL!
First things first — gather a group of friends and neighbors for your book group. Ask around on Facebook, start a book club on Goodreads, and pick a day each month to meet. Come up with a system for choosing books. We recommend letting members of your book club vote on which book to read or letting a different member of your book club choose the book each month.
Come up with discussion questions for your book club. Dedicate a certain amount of time to discussing the novel and leave some time for socializing and catching up. Have group members sign up to bring snacks.
We have included two books for your book club below:
"Effia and Esi are born into different villages in eighteenth-century Ghana. Effia is married off to an Englishman and lives in comfort in the palatial rooms of Cape Coast Castle. Unbeknownst to Effia, her sister, Esi, is imprisoned beneath her in the castle's dungeons, sold with thousands of others into the Gold Coast's booming slave trade, and shipped off to America, where her children and grandchildren will be raised in slavery. One thread of Homegoing follows Effia's descendants through centuries of warfare in Ghana, as the Fante and Asante nations wrestle with the slave trade and British colonization. The other thread follows Esi and her children into America. From the plantations of the South to the Civil War and the Great Migration, from the coal mines of Pratt City, Alabama, to the jazz clubs and dope houses of twentieth-century Harlem, right up through the present day, Homegoing makes history visceral, and captures, with singular and stunning immediacy, how the memory of captivity came to be inscribed in the soul of a nation."
Collected Stories of William Faulkner by William Faulkner
"Forty-two stories make up this magisterial collection by the writer who stands at the pinnacle of modern American fiction. Compressing an epic expanse of vision into hard and wounding narratives, Faulkner's stories evoke the intimate textures of place, the deep strata of history and legend, and all the fear, brutality, and tenderness of the human condition. These tales are set not only in Yoknapatawpha County, but in Beverly Hills and in France during World War I. They are populated by such characters as the Faulknerian archetypes Flem Snopes and Quentin Compson, as well as by ordinary men and women who emerge so sharply and indelibly in these pages that they dwarf the protagonists of most novels."
What's your favorite book? Let us know in the comments. Thanks for reading our post!