Blog Home
Winter Drinks to Enjoy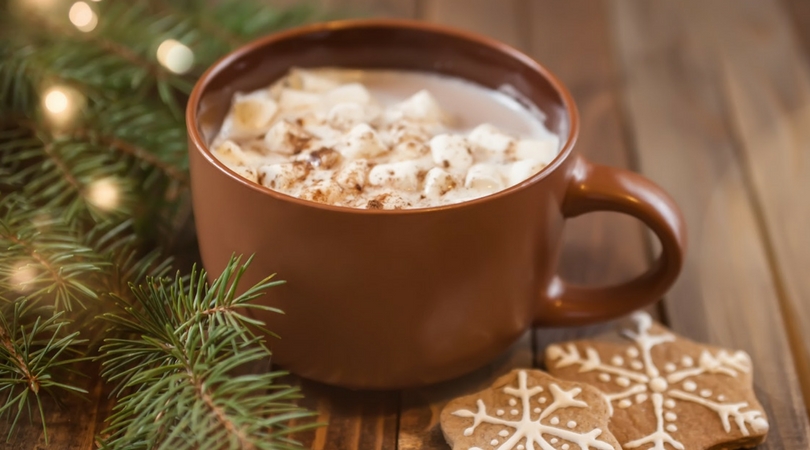 Although the weather isn't too cold outside here in Miami, FL, celebrate the winter season by making yourself a warm drink to cozy up with in your apartment his holiday season. Make drinks with family and friends during a holiday celebration and enjoy these recipes in today's Sunset Palms Blog.
Homemade Salted Caramel Eggnog
A warm eggnog drink is always a good idea. This recipe comes from The Cookie Rookie. You'll need the following ingredients: whole milk, heavy whipping cream, cinnamon sticks, vanilla extract, grated nutmeg, eggs, white sugar, caramel syrup, sea salt, and dark rum (optional).
This drink is a warm liquid version of a tasty red velvet cake. You won't want to miss out on this recipe. It comes from Tidy Mom. To make this drink you'll need whole milk, sugar, semi-sweet baking chocolate, red food coloring, and vanilla extract. For the cream cheese whipped cream to top your drink with, you'll need these ingredients: heavy cream, cream cheese, sugar, salt, and vanilla extract.
This tasty maple chai tea latte is great paired with some gingerbread cookies and good company. This recipe comes from Through Her Looking Glass. To make this you'll need milk, a chai tea bag, vanilla extract, maple syrup, and some optional spices: cinnamon and nutmeg or allspice.
If you love a good s'more all year around then you need to try this s'mores hot chocolate recipe. Start out with a cup coated with graham cracker crumbs on the rim and make the hot chocolate with these ingredients: milk, water, cocoa powder, light chocolate syrup, sugar, non-bitter stevia, and salt. Mix up the drink, then top with a whole lot of marshmallows. You'll then broil the cup in the oven to brown and melt the marshmallows. Enjoy this tasty and delicious drink!
What's your favorite warm drink during the holidays? Share your recipes with us in the comments below. Thanks for reading!